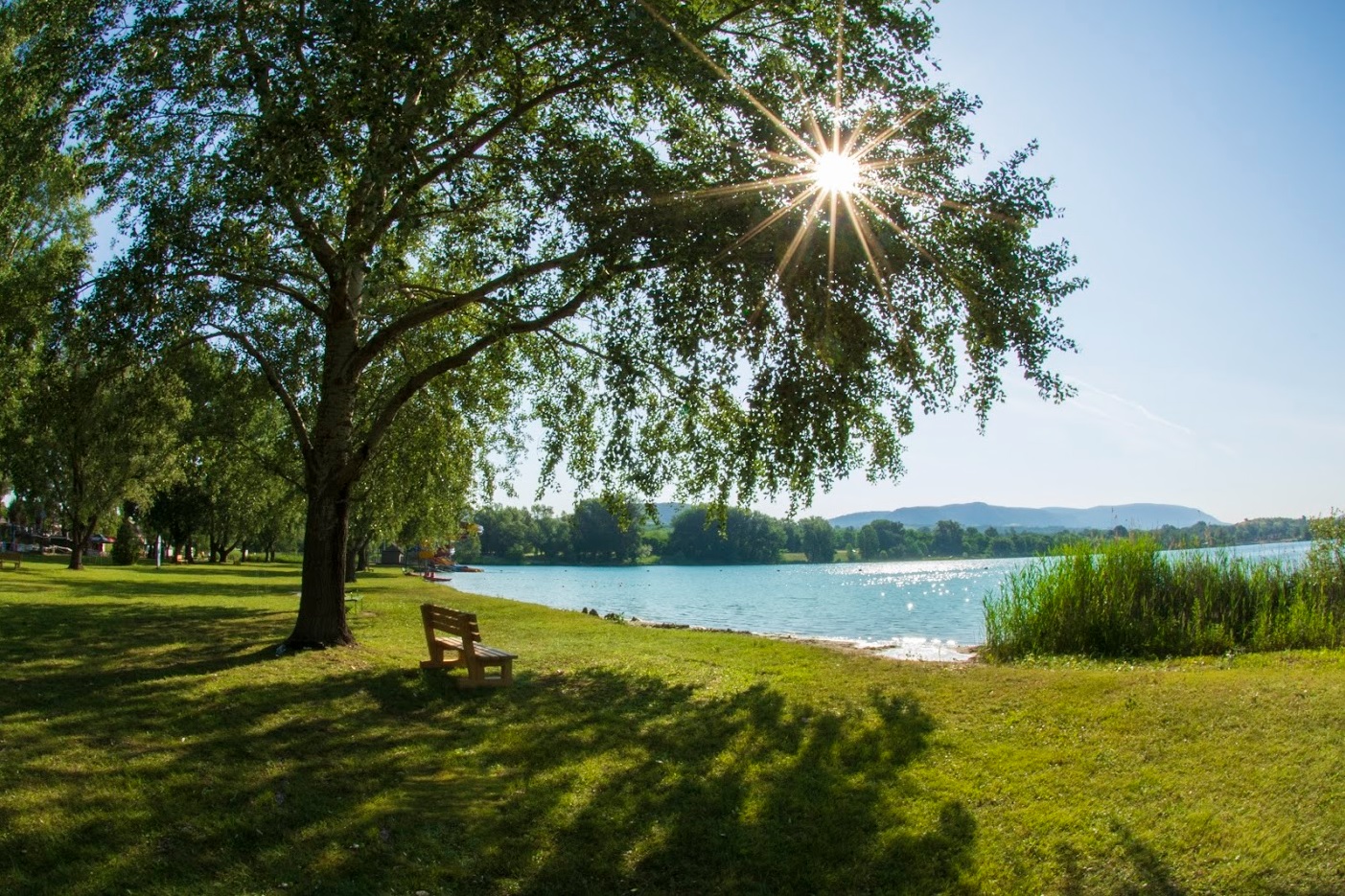 Palatinus Lake Beach opens in Esztergom
2021. június 23. 07:38 szerda
The history of Lake Palatinus - for us simply "Pala" - does not date back to geological ages. In the 1950s, mining activity resulted in 264 thousand square meters of crystal clear water surface.
Due to the excellent features of the lake, it has become increasingly popular not only among locals, but also among those coming from, and around the capital. It is said that it also owes its name to the bathers who came here from Budapest, according to whom the water of the lake is as good and pleasant as that of the Palatinus open-air bath in the capital. Pala is not only a paradise for bathers, but also for anglers and even divers.
In addition to water sports, Lake Palatinus is also an ideal place for all forms of physical activity throughout the year.
The year-on-year growth of Pala's guest traffic - which already exceeds 30,000 people per season - has made the development of the Lake Bath and its surroundings urgent.
With the support of the European Union and the Hungarian State, as well as the involvement of the Municipality of the City of Esztergom, the renewed Palatinus Lake Bath was completed by the summer of 2021, where lovers of lakeside bathing are greeted by a beautified environment and modern infrastructure. The new ecotourism reception building fully ensures the comfort of bathers. It includes barrier-free changing cabins, showers and toilets, a diaper-changing room and a well-equipped first aid room. In addition, a gift shop awaits the beachgoers.
A new, modern playground was installed for children and there are outdoor fitness equipments for adults. To the south-west of the beach, an interactive study trail showcases the diverse wildlife of Lake Palatinus. The giant slide and the family slide, completed in 2018, can be used unlimitedly by redeeming the day ticket. There is a diving base in the area of ​​the lake bath, the special attraction of which is the renovated underwater diving museum. Water sports enthusiasts can also try sailing, kayaking, windsurfing or even Sup boarding.
Pala is unimaginable without fishing, pedal boating, or just lángos and fried hake. All of these still await the beachgoers, who - if they have come from further afield - can pitch their tents in the campsite in the area of ​​the lake bath. Parking facilities have also been expanded and renewed to accommodate the increased guest traffic: bicycle storage facilities and a barrier-free car park have been set up in front of the reception building.
The renewed and beautified Palatinus Lake Bath is open during the summer season with the following opening hours:
Opening hours:
Monday to Friday from 9:00 to 19:00
Saturday and Sunday from 9:00 to 20:00
Ticket prices:
Adult 600 HUF
Child 300 HUF
Palatanius Lake Bath
2509 Esztergom-Kertváros, Tópart Street
Information:
Tel: 30 / 396-7905 (9:00 to 18:00)
https://www.facebook.com/PalatinusTo